Tesla is in trouble again? Korean actor sues Model X for sudden acceleration
October 31, 2019
  According to foreign media reports, on December 30, 2016, a Tesla car owner took Tesla Motors to court. The reason for the complaint was that the Model X suddenly accelerated while parking, and rushed out of the garage and rammed into the living room. The driver and a passenger were injured. However, in response to this complaint, Tesla has made a strong statement that the accident is not a problem of the vehicle, but the owner improperly controls it.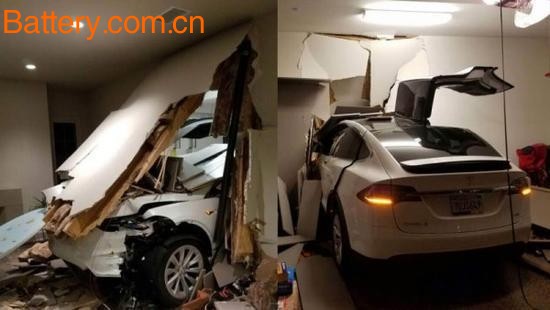 The owner is named Ji Chang Son, an actor from South Korea. According to the owner, one night in September last year, when the owner slowly stopped his Model X into the garage, the vehicle suddenly accelerated and rushed forward. The lawsuit pointed out that "the vehicle suddenly and automatically advances at full speed, breaking through the inner walls of the garage, destroying several wooden support beams and other things in the wall and stopping in the living room."

The case was filed by the plaintiff in the District Court of the Central District of California and hoped to escalate the lawsuit into a class action lawsuit. The lawsuit also cited seven other lawsuits filed by the National Highway Traffic Safety Administration (NHTSA) database, all of which caused the vehicle to suddenly accelerate without warning.

The reasons for this complaint include Tesla's product liability and negligence, breach of guarantee, etc., and seek a certain amount of compensation. NHTSA did not respond to the authenticity of the seven related cases cited in the complaint.

Tesla was very tough about the complaint and said in the statement that the accident was not a problem with the vehicle. In addition, Tesla also revealed that the accident owner Ji Chang Son threatened that if Tesla disagreed with financial compensation or did not recognize the problem with the vehicle, Son would use his popularity and status in South Korea to hurt Tesla.

The foreign website electrek interviewed Tesla on the incident. Tesla made the following statement according to the traffic log of the accident vehicle: "We are very concerned about the safety of the users, and thoroughly investigated the complaints of Mr. Son. Vehicle data, etc. The evidence indicates that the accident was the result of Mr. Son's full stepping on the accelerator pedal."

Tesla said that its models use a variety of methods to prevent drivers from guessing the wrong pedals, including using their Autopilot sensors to distinguish between normal pedaling and accidental stepping.

The luxury model X is Tesla's first SUV, which was launched at the end of 2015. Tesla once said that Model X is the safest SUV in history.

Intergrated Design Batch Waste Plastic Pyrolysis Plant

Pyrolysis Plant is used for recycling waste tire, waste plastic, waste rubber to fuel oil. According to the actual situation in every country and district, we developed different models of Batch Pyrolysis Plants for waste tires, rubber and plastic with daily capacity 5 -10 tons.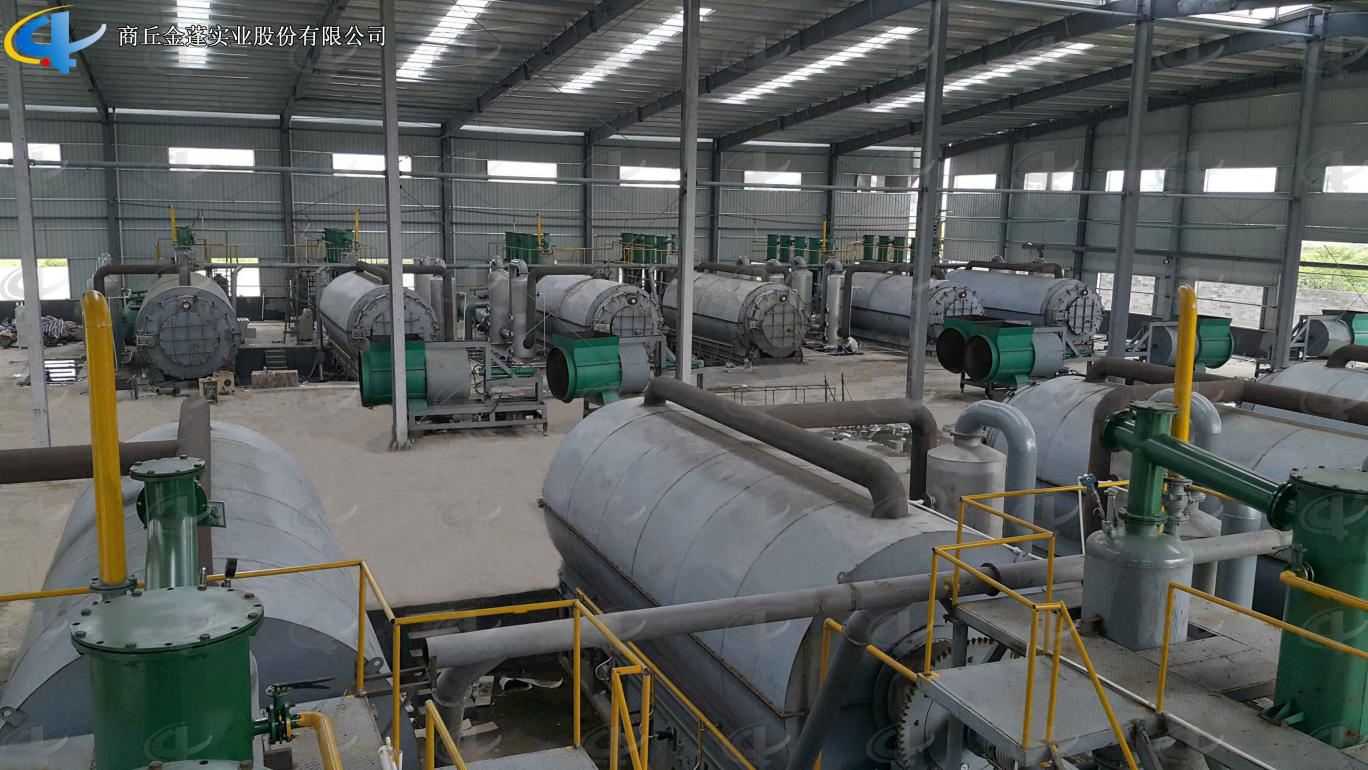 Flowchat of Batch Waste Tyre Pyrolysis Plant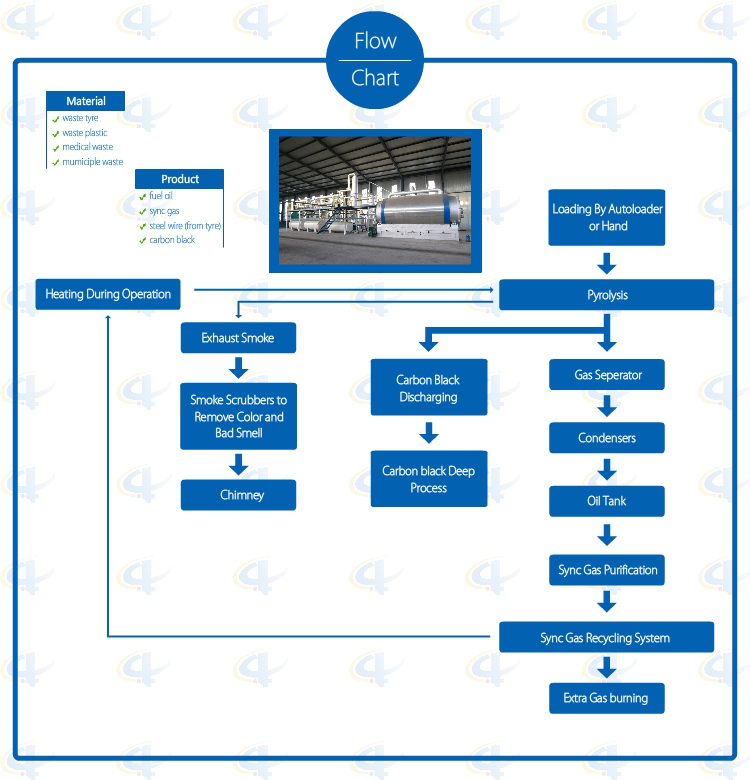 Advantages of Batch Waste Tyre Pyrolysis Plant

1. Full open door design: Speedy loading in and steel pulling out; Easily cooling down after one batch finished, saving time; No leaking with special high temperature flexible graphite packing.

2. Unique Craft Condensers: High condensing efficiency with more oil output. Good quality oil, longer lifetime, and easy to clean.

3. National Patent Unique Smoke Scrubbers: More efficient removal of the acid gas and dust of the smoke by neutralization, purification and absorption, environmental friendly without pollution.

4. National Patent Carbon Black Discharging System: Speedy fully enclosed Auto-discharging under high temperature, avoiding carbon black pollution, saving time.

5. Automatic Submerged welding technology, ultrasonic nondestructive testing, both manual and the automatic safety devices.

6. Sync Gas Recycling System: Fully burned after recycling and utilization, saving fuel and preventing pollution.

7. Direct Heating System: Enlarging heating square to lengthen the lifespan of the reactor and easy to control the temperature.

8. National Patent, unique heat insulation shell; high efficiency temperature keeping, excellent energy-saving effect.

Technical Parameter of Batch Waste Tyre Pyrolysis Plant
NO.

ITEM

PROJECT

1

Equipment Model

XY-7

XY-8

2

Door Model

Full Open Door

Full Open Door

3

Suitable Raw Materials

Rubber/Plastic Products

Rubber/Plastic Products

4

Structure

Horizontal Type Revolves

Horizontal Type Revolves

5

Reactor Size

Φ2200*6000mm Φ2600*6600mm

Φ2200*6000mm Φ2600*6600mm

6

Capacity for One Batch

5-6Mt; 8-10Mt

5-6Mt; 8-10Mt

7

Oil Yield of Tires

40%-45%

40%-45%

8

Work Pressure

Normal Pressure

Normal Pressure

9

Reactor Rotation Speed

0.4R/M

0.4R/M

10

Fuels Choice

Coal, Wood

Coal, Wood, Gas, Oil

11

Power

18KW/H

18-25KW/H

12

Cooling Method

Water Cycling

Water Cycling

13

Type of Drive

External Annular Gear

External Annular Gear

14

Heating Method

Direct

Direct

15

Type of Installation

With Foundation

With Foundation/Integrated Base

16

Noise dB(A)

≦85

≦85

17

Operation Mode

Intermittent Operation

Intermittent Operation

18

Total Weight(MT)

25-40

25-40

19

Installation Space Required

30m*10m

30m*10m

20

Manpower

3~4/batch

3~4/batch

21

Shipment

Ф2200×6000=1*40HC+1*40FR

Ф2600×6600=2*40HC+1*40FR

Ф2200×6000=1*40HC+1*40FR

Ф2600×6600=2*40HC+1*40FR
Integrated Design Batch Waste Plastic Pyrolysis Plant

Intergrated Design Batch Waste Plastic Pyrolysis Plant,Waste Plastic Pyrolysis Plant,Rubber Pyrolysis Recycling Plant

Shangqiu Jinpeng Industrial Co., Ltd. , https://www.recyclings.nl