It's time for soybeans to "replace" corn.
October 29, 2019
[ China Agricultural Machinery Industry News ] The reduction of corn production in the "Shovel Bay" area in Northeast China and Inner Mongolia is a very important project in China's agricultural supply side reform, and a large part of it is soybean replacement corn. However, due to the inversion of imported domestic prices for a long time, China's soybean prices have not been able to go up, and farmers' enthusiasm for planting is not high.


But recently, China's soybean prices have shown signs of recovery, and prices have risen by about 5% from last year, which has contributed to the deepening of the supply-side reform.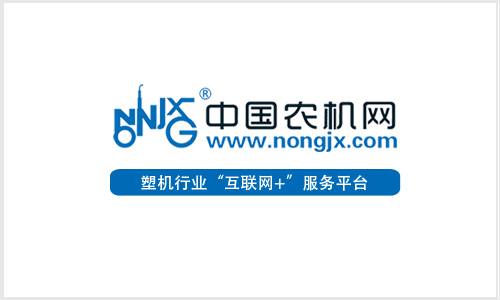 It's time for soybeans to "replace" corn.

Zhaojiagou Dry Farming Demonstration Park in Shenmu County, Shaanxi Province is a joint research and development base for small grains in the Northwest A&F University and Shenmu Agricultural Technology Center. The person in charge, He Rong, told the reporter that the standardized cultivation area in the park covers an area of ​​1,100 mu, of which soybeans are grown. 280 acres, good quality soybeans, round particles, recent sales and prices are good.


He Rong: This year, a total of 280 acres of soybeans were planted, and we are not selling. The bean products companies in Henan and Hebei signed a perennial contract with us. Now they sell two-thirds, and each kilogram is in three blocks of 5, last year. The time is 2 blocks 6, 7 or so. This year's selling price is good, our soybeans are sold fast, and the remaining one-third of the soybeans are sold to local soy products processing factories, about 3 per catty.


Soybean price hikes are not only found in the demonstration park of Herong. According to Zhang Jianjie, an analyst at Zhuo Chuang Information, the severe drought and flooding weather in the summer and autumn last year have had a great impact on soybean growth. This year, soybeans have significantly reduced production. The amount of surplus goods decreased significantly compared with previous years, and traders were more reluctant to sell, which led to the recent increase in soybean prices.


Zhang Jianjie: Soybean prices have been rising steadily in the near future. At present, the purchase price of Heilongjiang Suihua Hailun soybean net grain is 3,960 yuan/ton, up 100 yuan/ton from the previous month, or 2.60%. Compared with last year's 3,760 yuan / ton, 200 yuan / ton, an increase of 5.32%.


It is understood that at the end of 2016, a special survey was conducted on autumn crops in 40 counties and 120 townships in Henan Province. The survey showed that the planting area of ​​corn decreased by 8.6% compared with the previous year, while soybeans soared by 132.4%. However, as a crushing plant, it is still imported soybeans. Song Wenqing, a staff member of the Grain and Oil Industry Co., Ltd.:


Song Wenqing: The soybeans used in the crushing plant of the oil and fat industry are basically imported soybeans. The oil yield of domestic soybeans is 16% to 19%. The oil yield of imported soybeans is basically around 20%. In terms of price, domestic soybeans are higher than imported soybeans.


According to the calculation, the annual demand increase of soybean in China will be about 4 million tons in the next 5 to 10 years. The demand for domestic soybeans is still not small. Intensive processing and localization roads bring a glimmer of hope to domestic soybeans. Last year, the domestic soybean planting area increased by about 10 million mu, and the total output increased by 2 million tons compared with the previous year.


The Ministry of Agriculture proposed to reduce the corn area by more than 50 million mu by 2020. The goal of soybean production is to strive to reach 140 million mu of soybeans by 2020, an increase of 40 million mu. The related subsidy policy is also frequent. In 2016, the soybean planting subsidy in Heilongjiang Province rose from 60 yuan per mu to 130.87 yuan per mu. Analysts expect that the domestic soybean planting area will increase significantly in 2017.


Zhang Jianjie: The price subsidy for Northeast soybeans implemented in the past three years has increased year by year. The rotation subsidies and soybean insurance for the Heilongjiang region are also being piloted. At the same time, corn is withdrawn from the temporary storage. Therefore, farmers' income from soybean cultivation is higher, and soybeans in the next year will be higher. The planting area is bound to continue to increase. We expect that the soybean planting area in Heilongjiang may increase by more than 25% in the next year, reaching 50 million mu.

product
Elevator Component , Small Vibration SB-JR Series Motors
Permanent Magnet DC Door Motors , Elevator Component
Elevator Component , Door Motors For Door Machine Of Lift
Elevator Component , Square Oil Can For The Top Of Elevator Cabin
Round Type Oil Can , Elevator Component For Guide Rail
Elevator Component
Elevator Rope Gripper
Lift Safety Brake
Elevator Safety Parts
Motor for door machine of elevator / lift
As the drive motors of escalators, motors have the advantages of attractive appearance, compact structure, low noise and small vibration.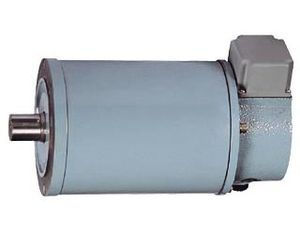 Elevator Component

Gearless Motor, Elevator Gearless Motor, Gearless Elevator Motor, Gearless Motor For Elevator, Hoisting Machine, Elevator Geared Motor

Ningbo Xinda Elevator Traction Technology Co., Ltd. , https://www.nbelevator.de