Shenzhen Jian Graphene Industry Center related institutions were supported
October 30, 2019
Shenzhen Special Zone Daily learned from the recent graphene industry development symposium held in Shenzhen that Shenzhen attaches great importance to the graphene industry, supports relevant research institutions, industry alliances and enterprises, and strives to achieve breakthroughs in industrial standards, research and development, and application.

CBN Comments: Shenzhen has the largest graphene application market in the country. There are many lithium batteries, electric vehicles and mobile phone enterprises in Shenzhen. The supporting conditions of the industrial chain are leading in the country. With the introduction of graphene-related policies, graphene will usher in an accelerated period of development. It is recommended to continue to pay attention to related listed companies Bao Tailong (601011.SH), Huaxi Energy (002630.SZ), Del Future (002631.SZ) and Dow Technology (300409.SZ).

In recent years, with the continuous breakthrough of technology and the accelerated decline of cost, and the introduction of supportive policies, the pace of industrialization of graphene has been accelerating. China Graphene Industry Alliance predicts that by 2020, the global graphene market will exceed 100 billion yuan, of which China accounts for 50% to 80%, and China will play a leading and central role in the global graphene industry.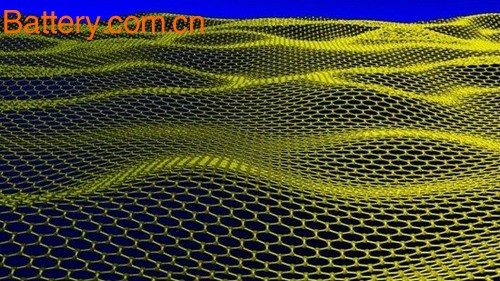 It is reported that Shenzhen has the largest graphene application market in the country. There are many lithium batteries, electric vehicles and mobile phone enterprises in Shenzhen, and the supporting conditions of the industrial chain are leading in the country. Shenzhen enterprises have made certain breakthroughs in the development and application of graphene. For example, Huaxun Ark successfully produced the world's first graphene terahertz chip. Enwang Technology has industrialized the first graphene research results in the world, Huawei and Manchester University. In cooperation with graphene application research, BYD is working hard to develop graphene-lithium iron phosphate batteries.

China has successively issued relevant policies for graphene. In 2015, it issued the "Several Opinions on Accelerating the Innovation and Development of Graphene Industry", and initiated the development of national standards for graphene in the world. In addition, graphene has also been listed as one of the strategic frontier materials by Made in China 2025. The 13th Five-Year Key Project of Nanomaterials, the Outline of the Thirteenth Five-Year Plan for National Economic and Social Development, and the Guiding Opinions on Accelerating the Innovation and Development of New Materials Industry all highlight the development of emerging graphene industries.

The alliance expects that by 2020, the scale of graphene industrialization will make a breakthrough. Among them, the market for lithium batteries and supercapacitors in the new energy industry will exceed 53.4 billion yuan. In the flexible display and wearable field of the electronic information industry, the market size will exceed 26.7 billion yuan. In the field of thermal management, the market scale of electronic products such as heat-dissipating film, LED heat-dissipating material and graphene heating film will exceed 34.1 billion yuan.

On July 30 last year, the National Graphene Materials Industry Technology Innovation Strategic Alliance was established in Chengdu. This is the first "national prefix" graphene material industry technology innovation strategic alliance in China, which will rapidly promote the graphene industry in China during the 13th Five-Year Plan period. Process. With the continuous acceleration of the industrialization process, it is expected that graphene will usher in a round of rapid development proposals and continue to pay attention to relevant listed companies: Bao Tailong, Huaxi Energy, Del Future and Dow Technology.

We can supply all series Ricardo Diesel Engine, from 10kw to 300kw.

With model, 295,2100,495,K4100,R4105,R6105,R6113,R6126.

We match the PTO shaft on Engine flywheel.

After install with PTO shaft, the engine can be connected with water pump, jaw crusher, and other machine.

All the engine with CE and ISO certificate.

2 years warranty.

Lifetime service.

100HP Diesel Engine, R4105ZP Engine, K4100ZP Engine, Clutch Pto Shaft Engine

Weifang Huatian Diesel Engine Co., Ltd , https://www.enginepart.nl