Xi'an Cummins cheers the third generation Shaanxi auto heavy truck dump truck to conquer the Shenmu mining area
February 15, 2020
On March 8th, 2019, "Inheriting a century-old classic cast fuel-saving paradigm"

Shaanxi Automobile Cummins

full-scale product value experience and mining dump truck large-scale tasting was held in the economic and resource town of northern Shaanxi---Yulin Jinmu.

Xi'an Cummins Engine

Co., Ltd. Customer Support Director Cai Xian, Shaanxi Heavy Duty Truck Sales Co., Ltd. Cummings Project Leader Ma Yong, Shaanxi Faust Yulin Office Director Li Lin, Xi'an Cummins Southwest Region Manager Tian Bin, Shaanxi Heavy Auto Sales Company Xi'an Service More than 100 people including Cummins Product Manager Net Hung Cheung, Chairman of Shaanxi Deao New Energy Co., Ltd. Xia Shasha, etc., industry chain, dealer leaders and local customers attended the event.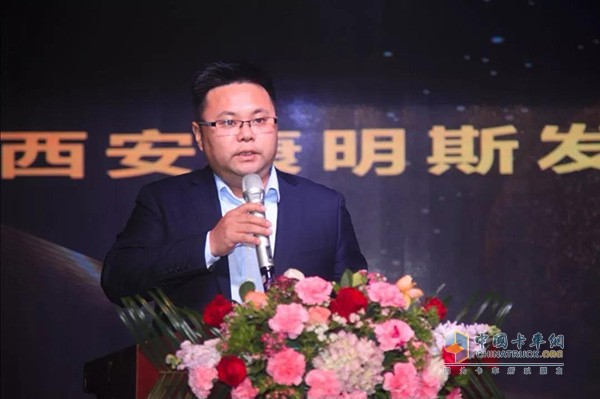 Xi'an Cummins Customer Support Director Mr. Cai Xian

Mr. Cai Xian, Customer Support Director of Xi'an Cummins Engine Co., Ltd. delivered a speech for the event. Mr. Cai stressed that Cummins was born in Indiana in 1919. Today, in 2019, Cummins is the world's leading manufacturer of power equipment. Xi'an Cummins is the only global production base for ISM engines other than Cummins. It inherits the technical essence and classic quality of Cummins for centuries, providing suitable power products and perfect power solutions for customers around the world. In the future, Xi'an Cummins will continue to inherit the classic quality of Cummins for a hundred years, with the concept of "creating greater value for customers", and the banner of "saving fuel" and "reliable" will stand up and help the majority of users to ride on the road to prosperity!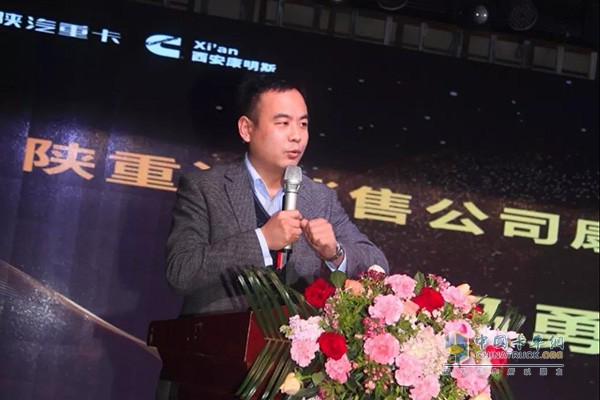 Mr. Ma Yong, Head of Cummins Project Team of Shaanxi Heavy Duty Truck Sales Co., Ltd.

Mr. Ma Yong, the head of the Cummins project team of Shaanxi Heavy Duty Truck Sales Co., delivered a speech. He said that the high-end of heavy trucks has become the trend of the times. As a strategic product, Shaanxi Auto Cummins will become an important support for the Group's high-end. We always believe that the users are definitely the source of our self-confidence and the driving force for continued efforts! The company will continue to focus on muck, mining engineering, express express, dangerous goods transportation, coal and gravel transportation, and general merchandise industry. Product and other advantageous market segments, with Shaanxi Auto Cummins new Pearl series products to create greater value for the majority of users!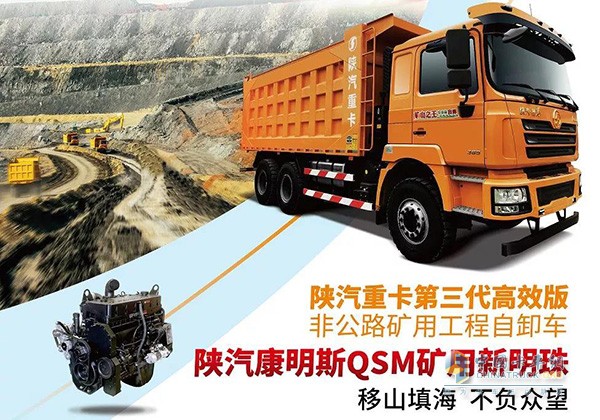 Shaanxi Auto Cummins third-generation high-efficiency mine dump truck

This activity promotes the third-generation high-efficiency off-road mine dump truck of Shaanxi Auto Cummins in the Shenmu area. The car has the following advantages: First, it is powered by Cummins QSM11 engine, designed for the harsh conditions of the mining area, peak torque Up to 1835N∙m; the second is super-strong, the whole vehicle uses 9.5 tons of front axle and 16 tons of Hande mining axles, 8+7 part of the outer three-story frame, mining large pattern tires, etc. The third is safe and reliable, standard two-way relay valve, oil-water separator + dryer two-stage filtration, the brake effect is better; the fourth is worry-free service, professional after-sales service team, all-weather mine service, spare parts reserve All-round, full guarantee, efficient attendance.

At the event site, Shaanxi Auto Cummins exclusive channel Shaanxi Deao New Energy delivered 35 mining dump trucks to major customers, and newly signed dozens of orders.

Reading volume: Source: Xi'an Cummins Engine Company of: cold autumn

Needle Roller,One-Way Needle Roller,Radial Needle Roller,Needle Bearing Roller

Changzhou Fangya bearing Co.,LTD , https://www.czfybearing.com