ISLE: After the Spring Festival, the advertising logo and the LED industry chain are gathered here.
January 17, 2020



Guangzhou International Advertising Signs and LED Exhibition (hereinafter referred to as: ISLE) is a trading platform for advertising signs and LED industry jointly sponsored by Guangzhou Trade Fair Advertising Co., Ltd., a direct contractor of the Canton Fair, and China Foreign Trade Guangzhou Exhibition Corporation. The 2018 ISLE exhibition will be held from March 3rd to March 6th. The exhibition will last for 4 days and will be attended by more than 2,000 well-known companies. It is expected to attract more than 160 professional buyers from overseas countries and regions.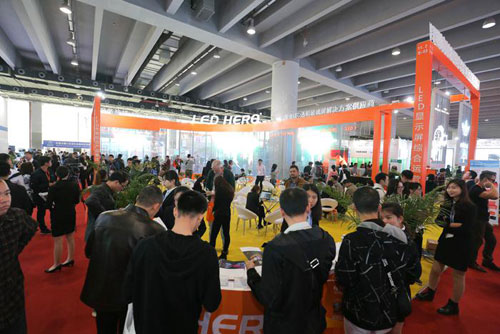 ISLE has gradually become the most potential and most valuable platform in the advertising logo and LED industry. In addition to providing high-quality trading platforms for merchants across the country, it also promoted the international exchange and cooperation of advertising logos and LED industry through overseas promotion channels, and continuously enhanced the popularity of ISLE.




As a professional advertising logo and LED trade communication platform, ISLE effectively integrates the industry's high-quality resources collection, linking buyers and sellers to achieve the goal of mutual benefit and win-win. The good reputation has made the industry influence of ISLE exhibition continue to climb.

Rooted in the ISLE exhibition in Guangzhou, it radiates the Guangdong, Hong Kong and Macau advertising logo and LED industry circle, and draws on the high-quality resources of many industrial circles. Under the operation and promotion of Guangzhou Trade Fair Advertising Co., Ltd. and China Foreign Trade Guangzhou Exhibition Corporation, it has obtained the authoritative recognition of the industry circle and established a certain credibility in the industry.




With its unique geographical advantages and the operation of the professional main exhibition organization, ISLE will surely become a "black horse" in the exhibition. In the new year, ISLE will continue to set a new record. The scale of the exhibition will once again exceed 100,000m 2 and it is expected to attract more than 200,000 buyers. In 2018, the layout of the exhibition area will be further optimized, and a silk screen textile printing and glass printing theme pavilion and a large-screen display application solution boutique will be added. The extensive exhibition area classification provides buyers with more choices.
The ISLE leap-forward breakthrough means that the advertising logo industry and the LED industry show have a new platform, and media reports are swarming. In 2018, ISLE will not only maintain the professionalism of the exhibitions in previous years, but also export the latest information and exhibits of the industry. There are more than 20 in-depth academic forums to analyze industry topics during the spring and help you gain more industry insights and reflections.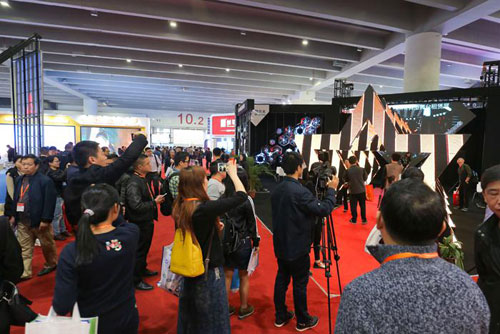 What are the "new blue seas" that will appear in the 18-year advertising logo and LED industry? How to seize the opportunity in the segmentation field? How does the LED industry break the deadlock in homogenization competition? Finding the breakthrough point is the first step in the industry in 18 years! The 2018 ISLE exhibition will focus on the pain points you are concerned about. The combination of exhibition + academic activities will help you to better understand all aspects of the industry.




More industry news Welcome to the official website of ISLE Exhibition: http://cn.isle.org.cn/index.html. The pre-registration of the exhibitor has been started. I look forward to your call: Miss Chen (working day) / Mr. Wu (working day); the audience appointment registration can be contacted: Miss Li (working day) / Mr. Zhang (working day).




ISLE will send an invitation to the global advertising logo and LED industry alliance. We invite you to participate in the 2018 ISLE exhibition and open a new chapter in the industry in 2018!







The multifunction Busbar Processing Machine is the patented product developed by our company. Comparing with the traditional busbar processing machine, this product has the following advantages and features:

1. The punching unit adopts column structure, with novel and unique design rendering reasonable force bearing, and thus effectively guarantees the long-term use without deformation;

2. The shearing unit adopts round integral structure, with novel and unique design rendering reasonable force bearing, and thus effectively guarantees the long-term use without deformation;

3. The bending unit uses integral structure and CNC angle control mode, allowing easy operation and high accuracy;

4. This machine adopts the design approach of double-layer work bench, truly realizing the simultaneous working of three stations without mutual interference;

5. The machine is provided with an automatic oil charge and discharge system, easy to operate, with the hydraulic oil charged into the oil tank via a filter so as to protect the entire hydraulic system from contamination;

6. This machine is provided with stainless steel oil tank to protect the hydraulic oil from corrosive deterioration, and extend the service life of hydraulic oil and the seals;

7. Swappable dies offering extreme convenience;

8. PLC control that is stable and reliable.

Busbar Processing Machine

Cnc Punching Machine,Busbar Processing Machine,Steel Angle Punching Machine,High Speed Punching Machine

JINAN EURO-ASIA INT'L CO., LTD , https://www.eaelectricmachine.com